I've seen
a word for the year
and
phrase for the year
posts throughout the past couple of weeks and I wasn't planning to jump on the bandwagon. But when I saw
this
scripture I said to myself, "this is it" (so on the wagon I go)...
My Scripture for the Year


9 Have I not
commanded y
ou? Be strong and courageous. Do not be afraid; do not be discouraged, for the Lord your God will be with you wherever you go." (
Joshua 1:9
, NIV)
I have SO many plans for this year, so many ideas that I'd like to put into motion. But I must admit that I've held back out of fear. Worried that I may fail, that I may be ridiculed, talked about. Worried that I just wasn't good enough, smart enough, dedicated enough to see my plans through to fruition.
But I failed to see something so vitally important! He has COMMANDED me to not live in fear!!!
to require authoritatively; demand
Be strong, Be Courageous, Be Fearless, Be Encouraged
This is a requirement, a demand, A MUST!!!
And to top it all off...
He said He'd be with me every step of the way!
If only I could put into words how the thought of that makes me feel :)!
May God get all the glory through what He blesses me to do this year!!!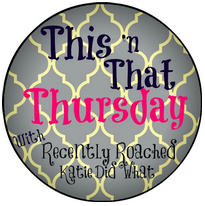 Please stay awhile and browse around!!!
Oh, yeah, be sure to stop by next week for the Kindle Fire Giveaway.
Going Live: January 30th - February 6th!!!

Meet this month's amazing sponsor: