I'd like to give much thanks to
ChanTell at Pynk Krush
who nominated me for the
Liebster Award
!!!
***Long Post Alert***
(via)
I so graciously ACCEPT!!!
From what I've gathered, after I finished blushing and getting myself together, is that "Liebster" is a German word meaning "beloved" or "darling" (doesn't this sound JUST like me :)) and the award is given by bloggers to up and coming bloggers with less than 200 followers in a show of appreciation and gratitude! Or something along those lines...
The rules:
Each person must post
11
things about themselves (I think they should reduce this whole
11
number thing, seriously)!
Answer the questions the nominator made for you.
Choose and link
11
people to your post.
Create 11 questions for the people/blogs you nominate (and let them know, of course)
No tag backs(ies)!
11 Fun Facts about the kid (that's me, that is):
1. I'm pretty funny once you get to know me...at least I think so!
2. I'm obsessed with refrigerated Chips Ahoy chocolate chip cookies dunked in ice cold milk (shoot, I want some now)!
3. Sometimes when I'm talking to my husband I think he's smarter than me...but I'll NEVER tell him that.
4. I'm a mechanical engineer by degree and I actually LOVE math but I'm so much better at being artsy and creative!
5. I actually wanted to be an architect when I grew up but
NC State
didn't have that as a major...bummer!
6. I got my tongue pierced with two of my best friends when we were 18. I don't know what we were thinking at the time...all of us have since let that thang go!
7. I could eat breakfast for breakfast, lunch and dinner every day...or pizza!
8. My name (Nicole Michelle) is made up of my aunts middle names and I think that's pretty neat!
9. People in costume freak me out...you never know who is behind that mask *shuddering*!
10. I don't like strawberries, I'm probably the only one in the world who isn't allergic to them that doesn't like them, I know!!!
11. I jumped out of a perfectly good plane once (
skydiving
)!
11 Questions asked by the lovely ChanTell
1. Why did you start blogging and what inspires you? I started blogging so that I could document the great things happening in my life and share with my family, friends and the like. My family and friends inspire me!
2.
What is your greatest fear, and why?
I'm absolutely terrified of heights....but I try not to show it!!!
3.
If you could Chat with one celebrity (living or dead) who would it be)?
Probably Kerry Washington...I'm totally
obsessed with
feeling her right now!
4.
What goals are you trying to reach in the next 5 yrs.
? I'd like to be debt-free, take my business to the next level and have a baby boy!
5.
Chocolate or Vanilla?
Chocolate, of course!!!
6.
What is one beauty item you cannot live without?
Mary Kay's eye make-up remover...that stuff is the business!
7.
What is your favorite thing to blog about...and why?
Maddie, my daughter!!! She lights up my world and I just know she lights up others!
8.
What is one of your favorite things to cook, and why?
I love making chicken and rice in the crockpot...you just set it and forget it!!!
9.
Of all the blogs you follow, which is your favorite blog to read?
I love, love, love
Sarah at
Thrifty Decor Chick
!
10.
Silly question but...how do you like your eggs?
Scrambled, hard w/ cheddar cheese...so does Maddie :)!
11.
If you could switch places with someone for a day who would it be?
My husband...he's so
crazy, SEXY, cool,
calm cool and collected...I'd like to know exactly how he does it and pick at every thought he has about me, of course!!!
11 Questions for my Nominees
1. Why did you start blogging and what do you hope to accomplish by doing so?
2. What gets you going in the morning?
3. Who do you admire the most?
4. What is your favorite day of the week and why?
5. If you won 1 million dollars what's the first thing you'd do with it?
6. If you could go anywhere in the world, where and with whom?
7. What kind of camera do you use to take your blog photos?
8. What is your greatest accomplishment?
9. What is your favorite TV show?
10. What is your favorite kitchen appliance and why?
11. If you could have a super power, what would it be?
Here are the oh so FABULOUS Nominees
1. Krista at
http://behindthemoon-krista.blogspot.com/
2. Julia at
http://blondewalkedintoablog.blogspot.com/
3. Laura at
http://miceinthekitchen.blogspot.com/
4. Hollie at
http://moderncolorsblog.blogspot.com/
5. Sara at
http://fioridiflowerland.blogspot.it/
6. Emily at
http://mlemoore.blogspot.com/
7. Alexa at
http://www.alexaandglenn.blogspot.com/
8. Jasmine at
http://hellogoodmorningsunshine.blogspot.com/
9. Kayla at
http://www.mykindofyellow.blogspot.com/
10. Britt at
http://beelittlequeen.blogspot.com/
11. Angelina at
http://babymamaspice.blogspot.com/
Check out each one of the nominated blogs...the people behind them are pretty AMAZING and their blogs are some kind of

AWESOME

!!!
Enjoy "today" everyday!!!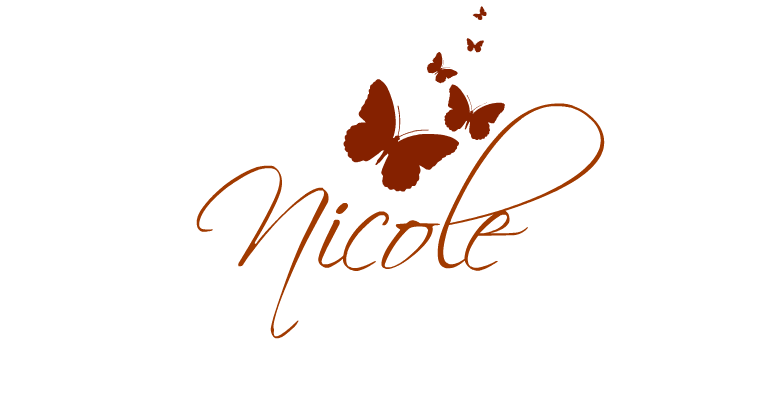 "Like" me on Facebook!
Let's "tweet" away on Twitter!
Let's "pin" it up on Pinterest!